Katuna border is located in katuna town found in kabale district in the southwest of Uganda.
This is the crossing line of Rwanda and Uganda; it is the entry and exit point of exports and imports of Rwanda goods.
This border is always open 24/7 to enable smooth business running at the border.
This crossing line is on the Mombasa Kigali highway; about 500km from Kampala city and is the last town in Uganda as you heading to Rwanda.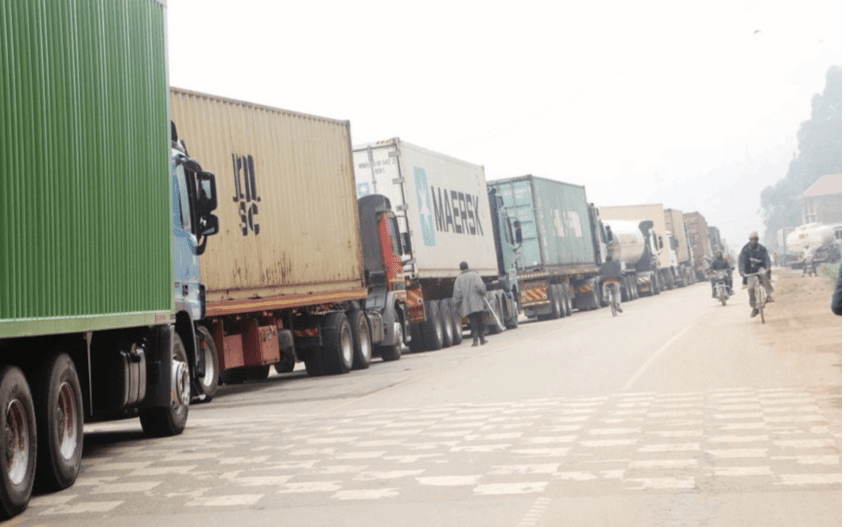 This border town was originally part of the Belgian Rwanda and it was a major exit point for political refugees who came to settle in Uganda.
In 1996 the British demarcated the Uganda-Rwanda border and basing on the agreement between the two governments that is Belgian and British government. Katuna was placed within Uganda and became the last part of Uganda.
The town is an interesting town in away that residents of katuna town are of mixed nationalities whereby you can find Rwandese roots. For travelers using the border to cross to Rwanda, Uganda citizens and some other countries don't need a visa to cross. You need documents such as the Tourism VISA and national identification cards. The immigration officers always ask for your address, contact details and also stating the business you will be doing in Rwanda. After all the clearance done, you will get a stamp that enables you to continue on your journey to Rwanda.
The tour has also contributed to the tourism sector of Uganda in that the border town has terraced hills that enable travelers to have a spectacular view of the beautiful variety of food crops and the forest cover.
The border town has a distinctive geographical terrain in that it has steep and rocky highlands that make the construction of houses a challenge and very expensive. The border town has fertile lands that are used for cultivating crops and dairy cattle keeping. Katuna town is still developing to become one of the busiest towns like Malaba and Busia on Uganda-kenya border.
Accommodation nearby Katuna.
The border town has a few resting and relaxing places such as katuna Inn that can be used by travelers to rest and relax for refreshments like drinks and food.
Other accommodation areas are out of Katuna border towns such as Hawk's eye Lodge Bunyonyi. Which offers on-site watersport facilities, hiking and camping. The place has also a restaurant, bar, and business Centre.
Supreme Adventure park bunyonyi is located in kabala about 12km from the Kabale market. The accommodation provides 24-hour front desk, on-site water facilities, valet parking, non-smoking rooms, and luggage storage area.
Additionally, other places to check out for accommodation are such as paradise Eco-Hub, Lake Bunyounyi view hotel. Heras's country hotel, white horse Inn, Jowillis hotel, Albertine tourist resort, itambire island seeds of hope, and Kigenzi gardens inn.