A porter's service allows you to focus on; the Trek, your surroundings, the birds, wildlife, other primates, and the gorillas themselves when you reach their location. Trekking the gorillas in the dense forests of Bwindi and Mgahinga is hard. Therefore a tourist you will need a porter who will go an extra mile to give you a special treat. Also give you any other necessary support like carrying your bags incase you feel you need help. These porters were once poachers. When you hire them, you're not only supporting their families but also protecting gorillas and the nearby communities.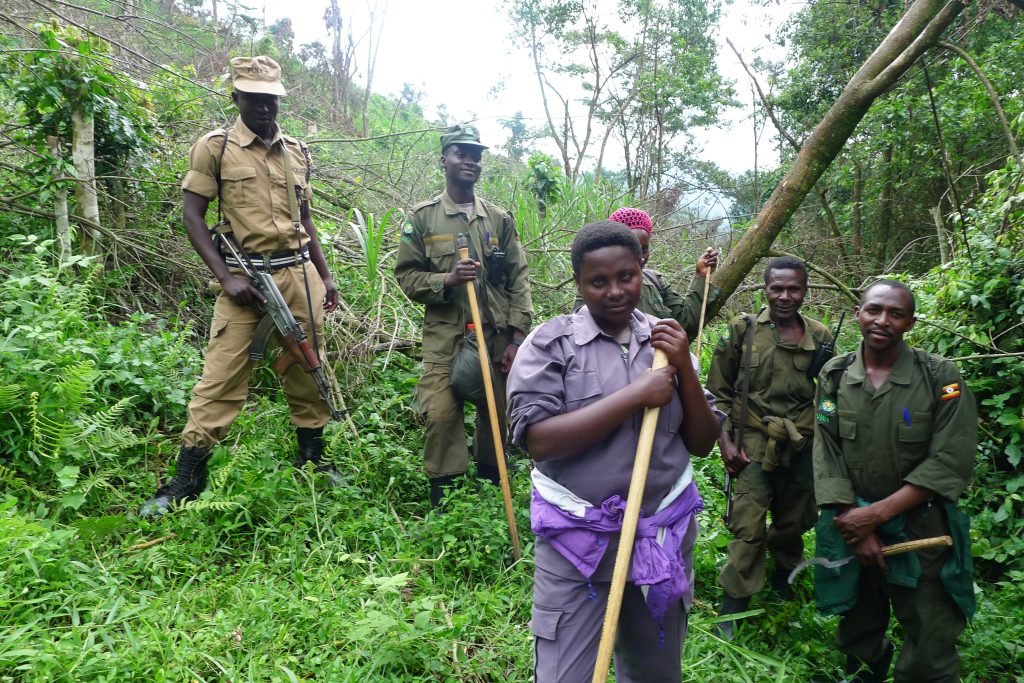 These porters cost 10-15 USD per day. With this money paid, you will be able to enjoy your gorilla trekking experience with ease. They will help you with your luggage and extra equipment's. Hiring porter in Bwindi and Mgahinga during gorilla trekking has created employment opportunities   for the porters and guides. This helps them sustain their families.
With porter in Bwindi and Mgahinga National Park, disabled and elderly tourists are able to carry out gorilla trekking experience with their assistance in the park. This is because you will be carried to the forest and back to see the gorillas thus fulfilling your dream of having an encounter with the mountain gorillas.
Do not worry on how to get a porter while in the park. You can ask your booking agent to have special arrangements with a porter. Alternatively, when you get in the park you can ask for a porter on ground to help you with your luggage and any other support you would need while in the park.
When you book a safari with us, we shall make sure all your needs like hiring a porter is sorted.