Boat Safari In Uganda
Experience a joyful boat safari while sighting panoramic views.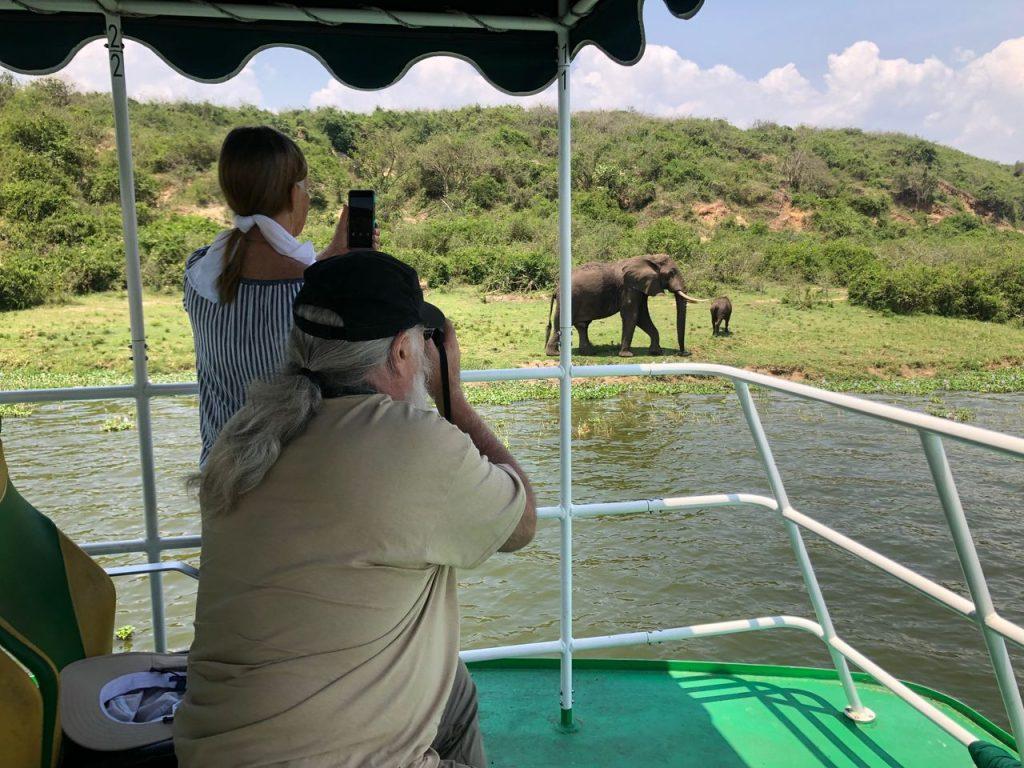 Boat Safaris
Boat Safaris occur on the rivers and lakes located in both protected and non protected areas in Uganda. Boat Safaris are popular because of the relaxation they offer combined with sightings of amazing wildlife, panoramic views and bird watching which is rewarding while on a boat cruise near the banks of the rivers or lakes.
A Boat Safari is a laid back, relaxing and one of the most tranquil ways to explore Uganda and should be on your bucket list for things to do while on a safari in Uganda.
Where to go for a Boat Safari
Most of the national parks in Uganda are near a water-body or have one flowing right through them giving you the opportunity to engage in boat safari while on tour as one of the best ways to enjoy the birdlife, wildlife and amazing landscape while on relaxing boat cruise. There are two popular boat cruises in Uganda and these include a Boat cruise on Kazinga Channel in Queen Elizabeth National Park and a Boat cruise to the base of the fall in Murchison Falls National Park though they plenty more and they include:
Boat Cruise on Kazinga Channel
The Kazinga Channel is the longest and widest natural channel in Africa which connects Lakes Edward and Lake George rich in wildlife along this channel, you will find a range of mammals, birds, and reptiles and has the highest concentration of hippos in the whole world. You will enjoy great photographic moments as they come to the water's edge to drink, cool off or search for food. The boat trip is 2 hours with a lot to see including over 400 water bird species, buffalos, and elephants among others.
Boat safaris in Murchison Falls National Park
Murchison Falls National park is not only popular for its game drives but also offers boat safaris to the delta and or to the bottom of Victoria falls are truly rewarding as the boat brings you meters away from the thunderous Murchison falls offering you amazing views of the waterfalls.
The boat climaxes at the base of the falls where river Nile waters squeezes through a narrow gorge as it falls down stream and to enjoy this experience better, one has to combine this boat cruises with a hike to the top of the falls.
Boat safaris on Lake Mburo
Lake Mburo is a compact lake that offers a tranquil experience for those who choose a boat safari. The lake is home to Hippos, Crocodiles, monitor Lizards, and a variety of bird-life like the spectacular African fish eagle that usually occupy a particular tree with its partner.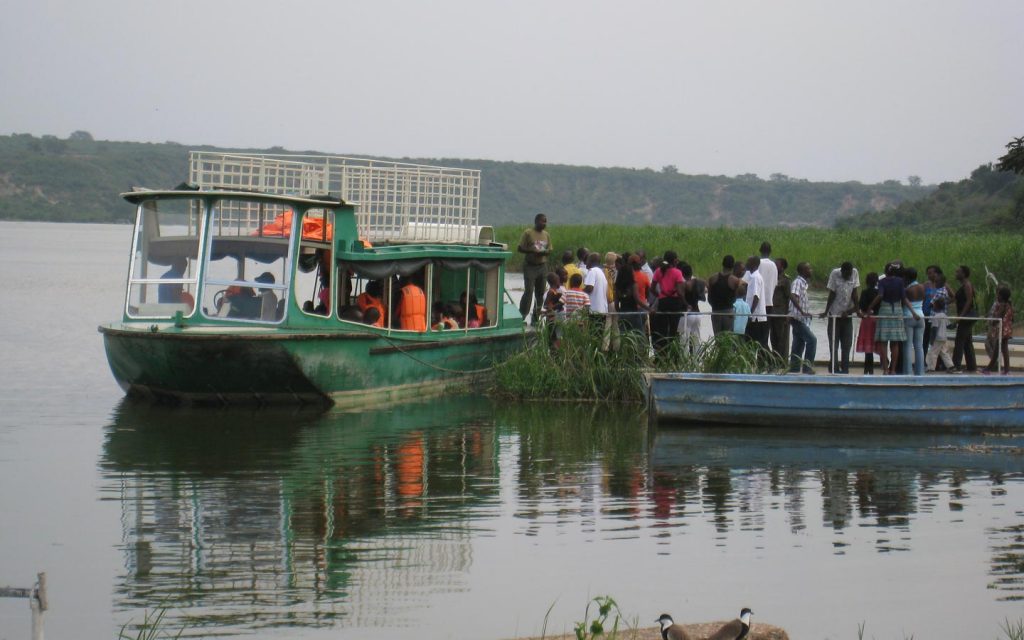 Boat Safaris on Lake Victoria
Lake Victoria is the biggest freshwater body in Africa and has the source of the Nile which is the longest river making it a perfect place to engage in various boat safaris to different places such as Ssese Island to Ngamba Island, wine and cheese boat safaris.
Canoe Excursion on Lake Bunyonyi
With 29 Islands to explore on Lake Bunyonyi, the quaint Villages, forest, nature walks are all possibilities while here on a boat safari. Enjoy a dugout canoe with a guide and discover the world of Uganda's magical Lake crossing it in an ancient like dugout Canoe.
Boat Safaris on Lake Mutanda
Lake Mutanda is one of the most stunning lakes in Uganda and its surrounded by very beautiful landscape particularly very huge hills while it sits deep down in the valley. It has the highest number of islands compared to any other lake, some are really tiny islands while others are big enough to support human settlement as well as small scale gardening. While on Safari in Uganda this is among the recommended places to visit because the lake has very beautiful scenery which includes the Virunga mountain peaks like Muhabura, Sabinyo and Gahinga peak.
Boat Safari on Mabamba Wetland
A boat safari on the Mabamba Bay offers sights of a unique extensive marsh stretching through along narrow bay, fringed with papyrus towards the main body of Lake Victoria. It forms part of Buwaya Bay South-west of Nakiwogo Bay both of which are located in the west of Entebbe International Airport. It lies between Busi Island and Buwaya/ Ziba village on the mainland. This is a must-see if you like birds. The boat man and the guide will help you to be able to see a shoebill plus other abundance of wonderful and beautiful birds.
On your adventure with Ganyana Safaris, we shall incorporate the Boat cruise into your tour to ensure you enjoy the relaxing activity as you enjoy different views of birds,wildlife and the different landscapes.