Bird Watching in Uganda
Sight some of the eye-catching bird species in Uganda's parks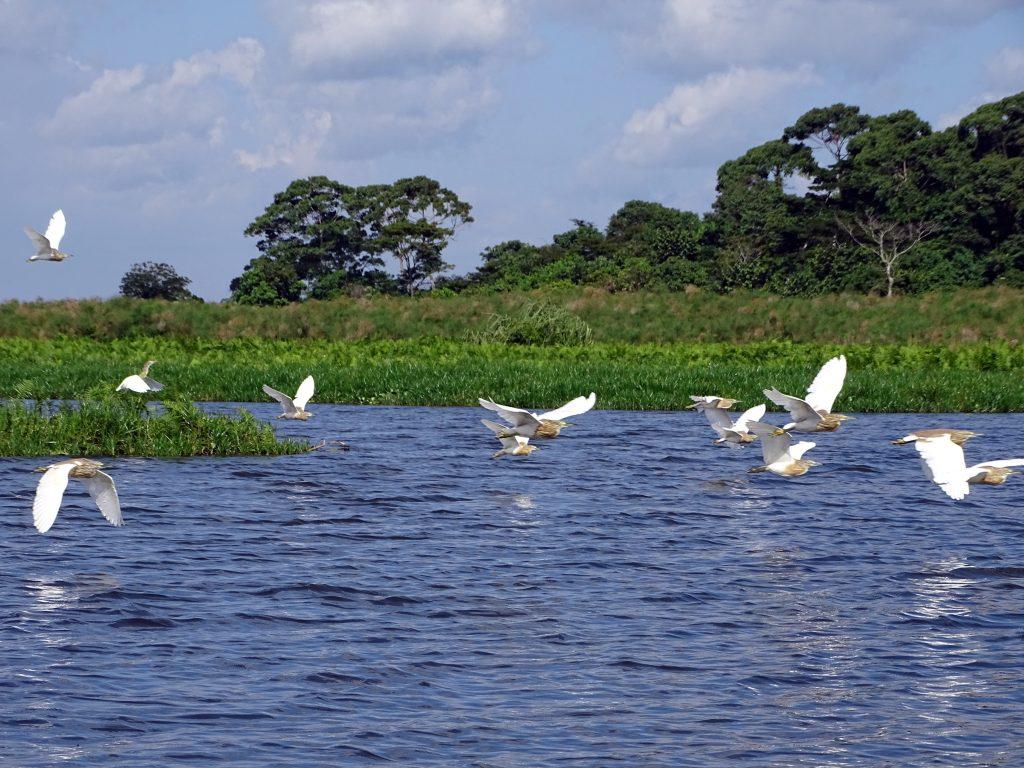 Birding in Uganda
Bird Watching in Uganda can be obtained in most areas of Uganda, the birds of Uganda chirp by the waters of Lake Victoria, they fly over the current of the River Nile and wade through the many swamps in Uganda. The tropical rain forests, the savanna, the swamps and lake sides are a home to many birds.
Birds of Uganda.
Some of the eye-catching bird species that can be found in Uganda include the Levaillant's Cuckoo, Karamoja Apalis, Grey-crowned Crane, which is also the national bird. You can also look forward to seeing the Abdim's Stork, Night Herons, Ituri Batis, Northern Carmine Bee-eaters, Martial Eagle, Giant kingfishers, Ostriches, Black-billed Turaco, Shelley's Crimsonwing, Regal Sunbird, African Quailfinch, Abyssinian Ground Hornbill, Pink-backed Pelican, Flamingoes, Archer's Robin Chart, Green Breasted Pitta, Yellow-spotted Barbet,White-spotted Flufftail, Long-eared Owl, Nubian Woodpecker, the African finfoot, African Fish Eagle, Nahan's Francolin, Brown twinspot, Dwarf Kingfishers and many more.
Important Birding Spots in Uganda
With over 1050 bird species recorded in Uganda, a safari in Uganda would be incomplete without engaging in birding tour for the famous shoebill, the Albertine Rift Endemics, the Great Blue Turaco, the Denham's Bustard and the central Africa species. These can be viewed in the different birding spots including:
Murchison Falls National Park
Murchison falls is among Uganda's best birding spots with over 451 bird species comprising of Albertine rift endemic birds, water birds and savannah birds. Some of the birds present include;
African Darter,Giant Kingfisher,Osprey,Long-toed Plover,Grey-headed Kingfisher,Veracious Dove,Black-headed Lapwing,Abyssinian Ground Hornbill,Rock Pratincole,Yellow-fronted Tinkerbird,Black-billed Barbet.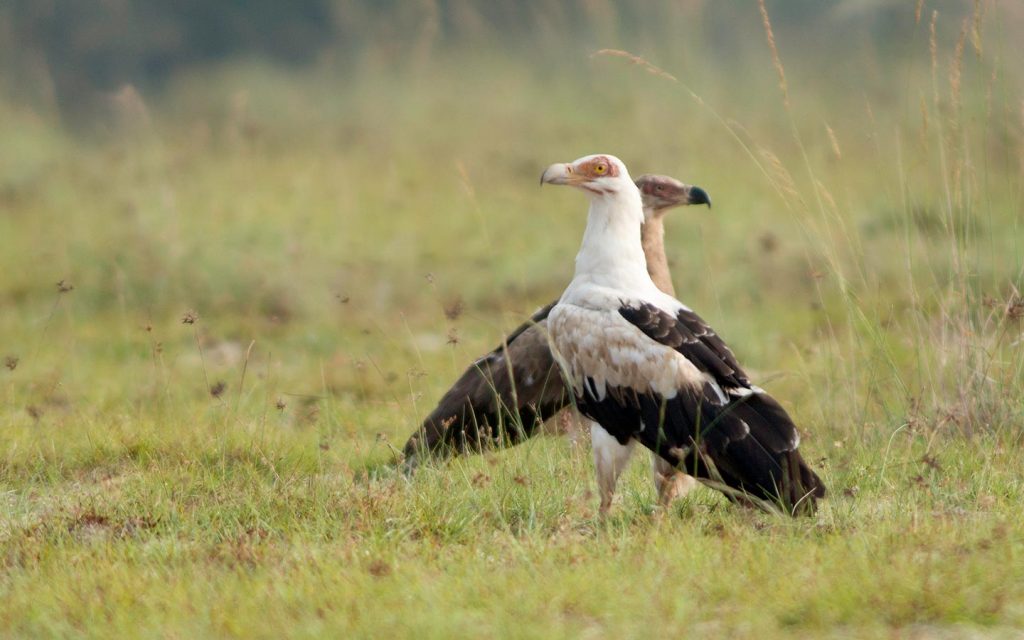 Mabamba wetland Bay
Mabamba bay has grown into one of the most interesting and spectacular sites for birding in Uganda and is one of the wetlands of International Importance with its extensive marsh stretching through a long narrow bay, fringed with papyrus towards the Western main body of Lake Victoria in Mpigi District. It has the status of an unprotected area with bird categories, globally threatened species and Lake Victoria Basin biome species.
Lake Mburo National Park
Lake Mburo covers an area of about 260 kilometers squared of acacia woodlands, rocky out drops, green hillsides, savannah grasslands, lush forests, swamps and lakes. The best place for watching birds in Lake Mburo is in the Warukiri and Miriti swamps, Rubanga forest, around the lake, the salt lick. The park is home to about 350 species of birds, some of the bird species in the lake include; rare shoebill,  grey crowned crested crane, brown chested wattled plover.
Queen Elizabeth National Park
Queen Elizabeth National park boosts in an excess of 550 species of birds that make it a charming destination for birding enthusiasts. Among the bird habitats within this park are Open woodlands, rivers, open grassland, lakes seasonal as well as permanent swamps.
There are several aquatic birds such as the White-faced Whistling, Spur-winged Plovers, Squacco Heron, Fish Eagle, Pink and white backed Pelicans.
Kibale Forest National Park
Kibale is a true true birders haven, standing with 375 species and more 138 bird species thriving in the adjacent Bigodi wetland extension. The birding encounter in Kibale National Park exposes you to a range of bird species including; Cassin spine tail, Nahan's francolin, masked apalis and Red Winged Francolin, blue-headed blue eater, White-naped Pigeon, Crested flycatcher, Red- chested flufftail, Green- breasted Pitta, Joyful Greenbul, Yellow-billed Barbet, Abyssinian Ground Thrush, Grey winged Robbin, White-spotted Flufftail.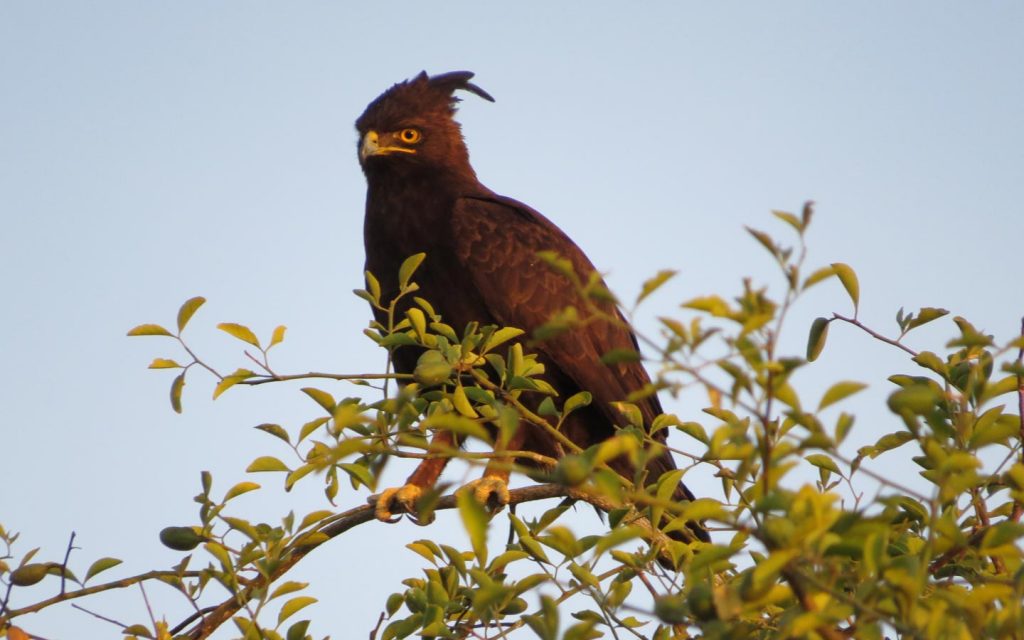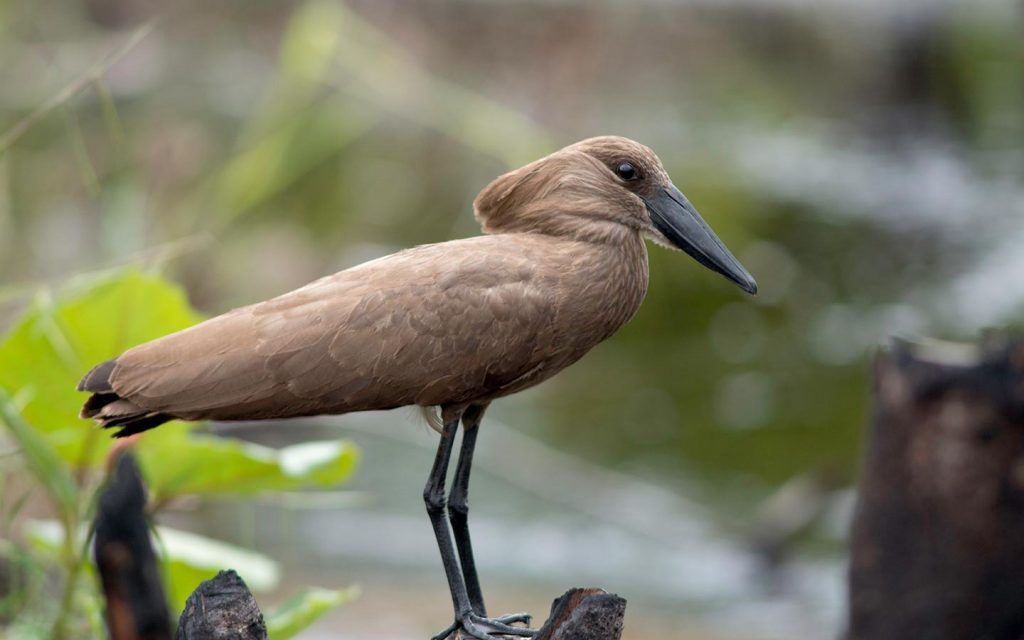 Kidepo Valley National Park
Kidepo Park has a rich bird diversity amongst the host of dry, eastern "specials" not found in any other Ugandan national parks.The park has 23 of Uganda's 32 Somali-Masai biome species, 16 Sudan and Guinea Savanna species, and 4 Guinea Congo forest Biome species, 21 Afro-tropical highland species recorded mainly from highlands of Lonyili, Morungole, Zulia and Lomej with their characteristic mosaic of forest, savanna and thicket. The site also has  are some of East Africa's rarest and most sought after birds such as the Black-Breasted Barbet and the Karamoja Apalis
What to expect while on your Bird Watching safari
Birding watching in Uganda is mostly done in designated wildlife conservation areas that are located in almost all regions of the country categorized into National Parks, Wildlife Reserves, Ramsar Sites, Forests and Sanctuaries.
You can certainly expect to record over 500 species of birds over a period of a few weeks as you marvel and appreciate Uganda's beautiful feathery population.
Most of the destinations are home to the big game, Mountain Gorillas, chimpanzees, these areas have a variety of wildlife ranging from mammals, reptiles, amphibians, vertebrates, invertebrates and rodents, insects, plants and people.
What to carry on your Bird watching Safari
Birders are expected to have a birder's guide book, a pointer, a pair of binoculars, Sun glasses, hats, sturdy shoes, camera and notepad. While your bird watching guide will definitely have a pair or two of binoculars, it is most advisable to pack your own pair which you will be most comfortable with.
Best time for a Bird Watching Safari
Birders can watch birds all year round though best time is during the dry season in months especially from January-March, this time is a low tourist season in Uganda but birding is still plentiful. The shoebill is the park's most outstanding attraction though rare but can be spotted from January to March during the dry season with migratory birds seen between months November and April. From April-May and from August-October there are heavy rains, which makes it difficult for bird watching since the hiking trails become slippery and roads in the park become slippery and impassable.
Gayana Safaris can organize and tailor-make your dream bird watching safaris focusing on unique and authentic experiences you may hardly get anywhere else as they are guided by a team of trained bird guides and the tours are crafted and  tailor-made according to your tastes and preferences.