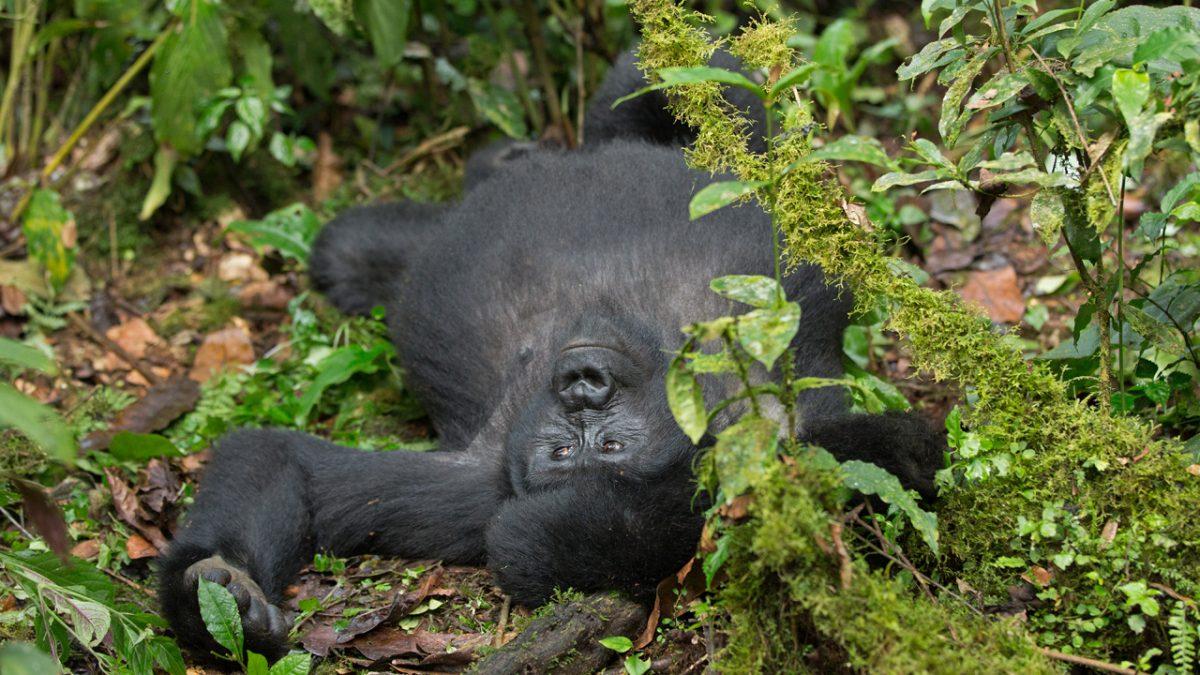 The Gorilla permits is a payment towards the conservation, research, and protection of gorillas and their ecosystem. Gorilla trekking in the jungles of Bwindi and Mgahinga Gorilla National parks is one of the wonderful experiences that visitors to Uganda enjoy. The price of Gorilla trekking in Uganda depends on various factors involved and these are what we need to look at to establish Uganda Gorilla trekking cost.  The cost of Gorilla Permit makes up most of the price for a gorilla tour. It takes the largest share of the Safari total price. In Uganda, a permit goes for $700 to Foreign Non Residents, $600 to Foreign Residents and 250,000 Ugx to East African Residents per person.
The Gorilla Habituation Experience pass, which offers a more intuitive experience, costs $1,500 per foreign nonresident. Foreign residents pay $1,000, and EA nationals pay 750,000 Ugx per person per day. The experience allows a guest only 4 hours with the wild mountain gorilla family. These permits are sold by Uganda Wildlife Authority only at the above mentioned prices.
Why Gorilla Permits are expensive?
Gorilla trekking is expensive, as a result of mountain gorillas being endangered this increases people's interest to see them. The high numbers of tourists interested in observing wild mountain gorillas has forced many governments to raise the price of permits. There are at most more than 1070 mountain gorillas worldwide. More than half of these giant mountain Gorillas live in Uganda. Just a few of them are habituated for tourism. Governments and Conservationists regulate gorilla trekking restrictively because the primates are very vulnerable to human presence in their natural habitat. To keep these creatures protected and healthy, conservationists need a regular source of funds which the gorilla permit amazingly fills.
Uganda Wildlife Authority issues out 152 gorilla permits per day. In a day, only a group of 8 people is allowed to visit a particular gorilla family. They are accompanied with the ranger and porter. The prices are standard and it is illegal for anyone to resell them at a profit. Generally, the price of the gorilla is the same whether a tour operator books it for you or you do it yourself.
As Ganyana Safaris, we always include the prices for the Gorilla permit in every package that has Gorilla trekking activity.
Accommodation
You will now consider the accommodation comfort you will be staying in. These include; budget, mid-range and luxury accommodation. All the four sectors in Bwindi Impenetrable National Park have all the three types.
Transport
After securing the Gorilla permit and accommodation suitable for you. Think about how to get to Bwindi Impenetrable National Park. It is in South Western Uganda. A regular 4×4 car ride to the gorilla parks smoothly on the perfectly paved roads. Using the road is (10-12 hours' drive) and short Air Transfer from Entebbe to Kisoro (1 hour). The drive to your gorilla safari lodge is 1-3 hours.
Ganyana Safaris takes responsibility from the moment you book a safari with us until the send of your Safari. For example we process gorilla permits on behalf of our clients. Book your Gorilla Safari with us.