Gorilla Tracking
The efforts needed to reach Bwindi and trek through the forest are paid off by Gorilla tracking. Which is a captivation and unforgettable experience with the mountain gorillas. Gorilla tracking is the major activity carried out in Bwindi. It is challenging and needs one to be reasonably fit before undertaking this activity.  You will have a guide with you and porters are always available for those who need them. There are four sectors in Bwindi where gorilla tracking is done; Buhoma, Rushaga, Ruhija and Nkuringo.
Gorilla Habituation experience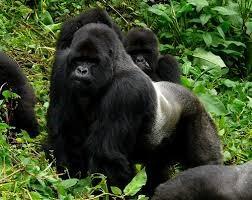 This is second sort out activity for those who want to spend more time with the gorillas. This activity takes place in Rushaga sector of Bwindi Forest. This activity allows travelers only 4 hours to spend with the gorilla family in a group of 4 people. Researches use that opportunity to collect their data and learn about the mountain gorillas. There are only 2 Gorilla families in Rushaga where this activity can be carried. Thus only 8 permits are given out per day.
Batwa Cultural Experience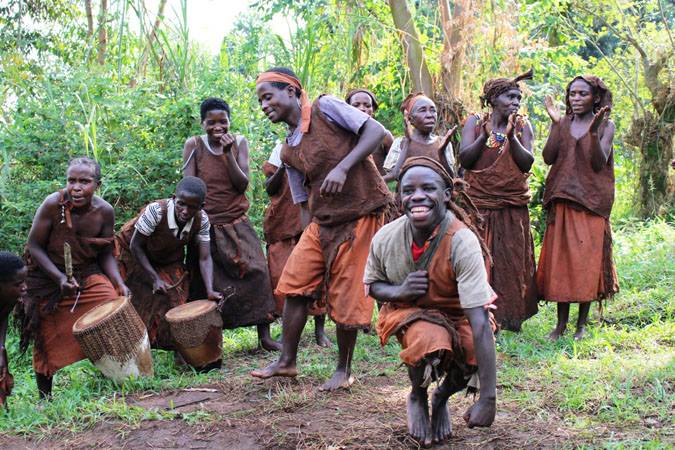 This cultural experience is usually taken by tourists either before or after gorilla Habituation. These people are famously referred to as the Pigmies. Batwa tribe is one indigenous tribe in Uganda known as Keepers of the forest.  You will be able to enjoy their various activities that come along with this cultural experience. For example; their food, medicine, hunting skills among others. They lived in this forest apparently gazetted as Bwindi Impenetrable Forest national park for several years. For the opportunity to meet and have an encounter with the Batwa community or people, book with Ganyana Safaris.
Birding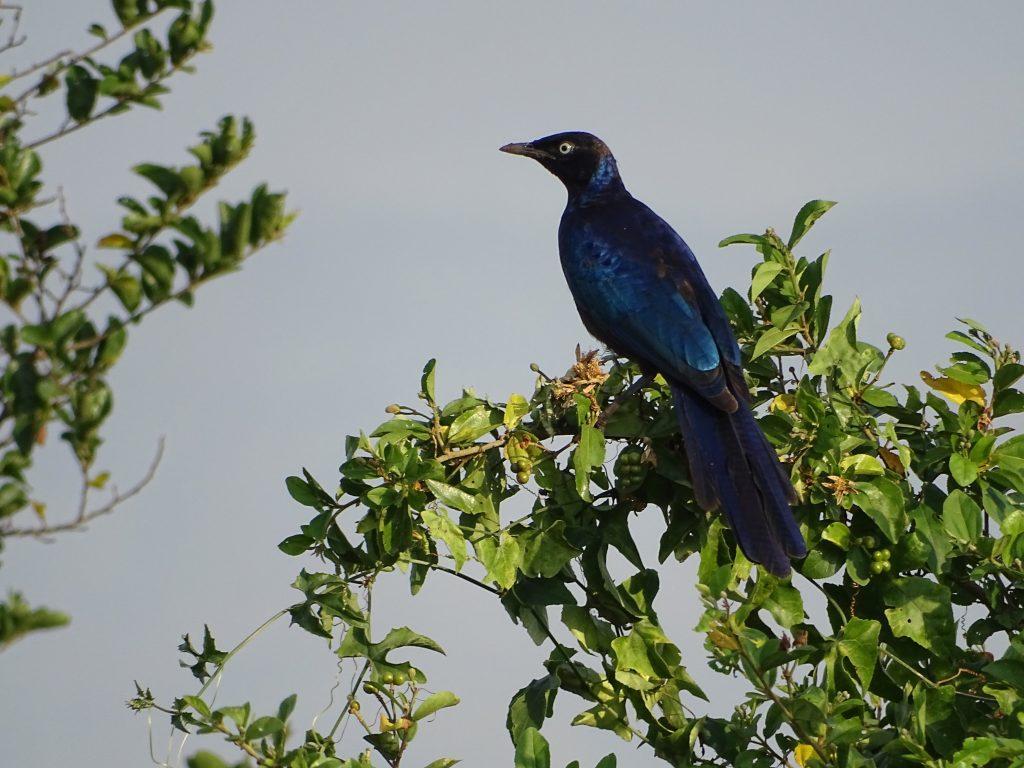 Bwindi Impenetrable National Park is one of Africa's bird watching destinations. This park is home to about 350 bird species including 25 restricted range bird species and 23 of the Albertine Rift endemics. Offering Africa's best bird watching tour experience with a vast diversity of bird species. For example; the Short-tailed Warbler, Rusty-faced woodland Warbler, Bar-tailed Trogon, Gruel's Rush Warbler, Wilcock's Honey-guide, Yellow-eyed black Fly-catcher, Kivu Ground Thrush, Dusky Crimson Wing, White-tailed Blue Monarch that are almost impossible to see in any other part of East Africa. The knowledgeable guide will help in identification of all the birds spotted during the safari or stay in the lodge in Rushaga region. Prior bookings for the bird watching safari is necessary.
This activity is possible all through Bwindi Impenetrable National Park but with the Buhoma and Ruhija sectors being the top spots for avid birders. Forest birding and swamp birding are all done by knowledgeable bird guides. Mubwindi swamp in the Ruhija sector is a hot spot for birding with rare bird species and lifers.
The migratory birds are present from November to April. Bwindi birdlife is good all year round but at its best in March and September. However, June and July have the least rain which is a good time for birding as well as gorilla trekking.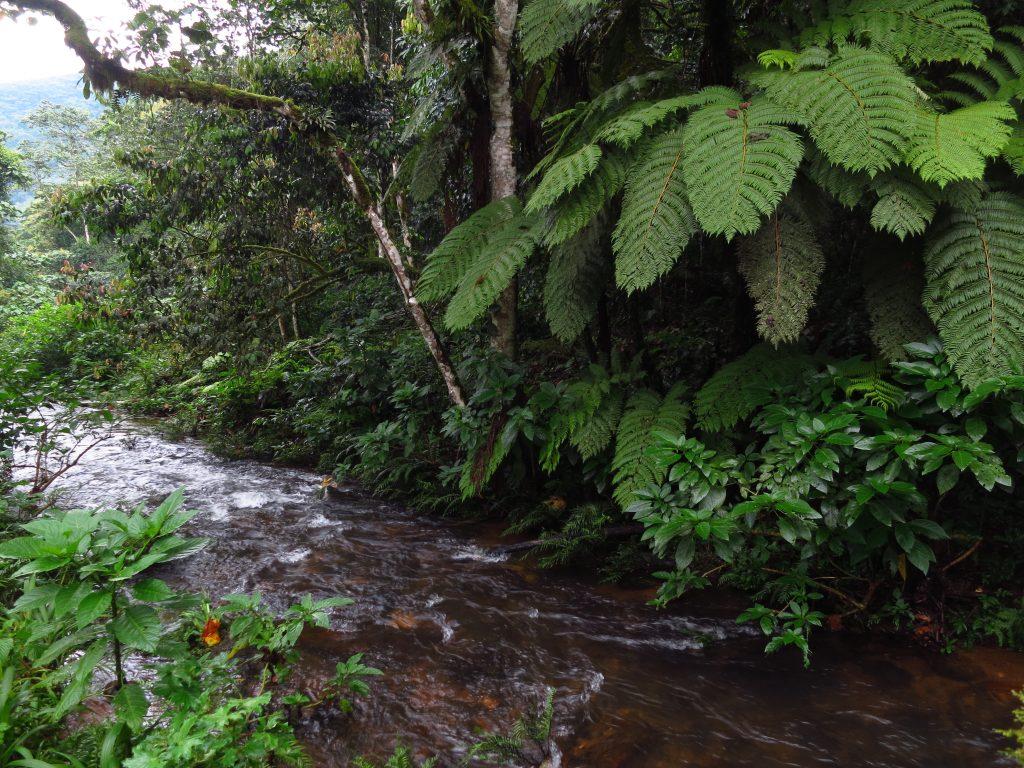 The following walks can be arranged to depart in the morning at 9.00am and in the afternoon at 1415hours;
Munyanga River trail in the valley below Buhoma (Park office) provides an ideal short walk to view birds and primates along the forest edge.
Waterfall trail leads through one of Uganda's most pristine tracts of rainforests. Passing beneath tree ferns, epiphytic ferns and orchids to visit three sparking waterfalls.
Rushura trail provides expansive views across the plains of the western rift valley to the west, Lake Edward and Rwenzori Mountains in the north.
Muzabajiro loop trail climbs to the summit of Rukubira Hill for breathtaking views of Bwindi Forest, the western Rift Valley and the Virunga Mountains.
River Ivi trail follows an old road through the beautiful forest. Emerging near Nkuringo on the southern edge of the forest. It is a good place for bird watchers.
Mountain Biking
This activity is carried out in and around Bwindi impenetrable forest. This service is offered by Ride 4 a woman organization. Therefore, when you rent a bike for mountain biking, you'll be supporting the local community as well as the women who are part of this organization.
Buhoma Community Visit
Buhoma Community walk takes 3 hours around the Buhoma region in Bwindi impenetrable national park. This walk gives you a chance to learn about the day to day life of the local people who live near the forest. The Buhoma community walk gives an opportunity to gain Knowledge of a different culture, visiting the Buhoma community is a chance to support these local people living close to the protected area inhabiting the Mountain Gorillas.
Lake Mutanda Visit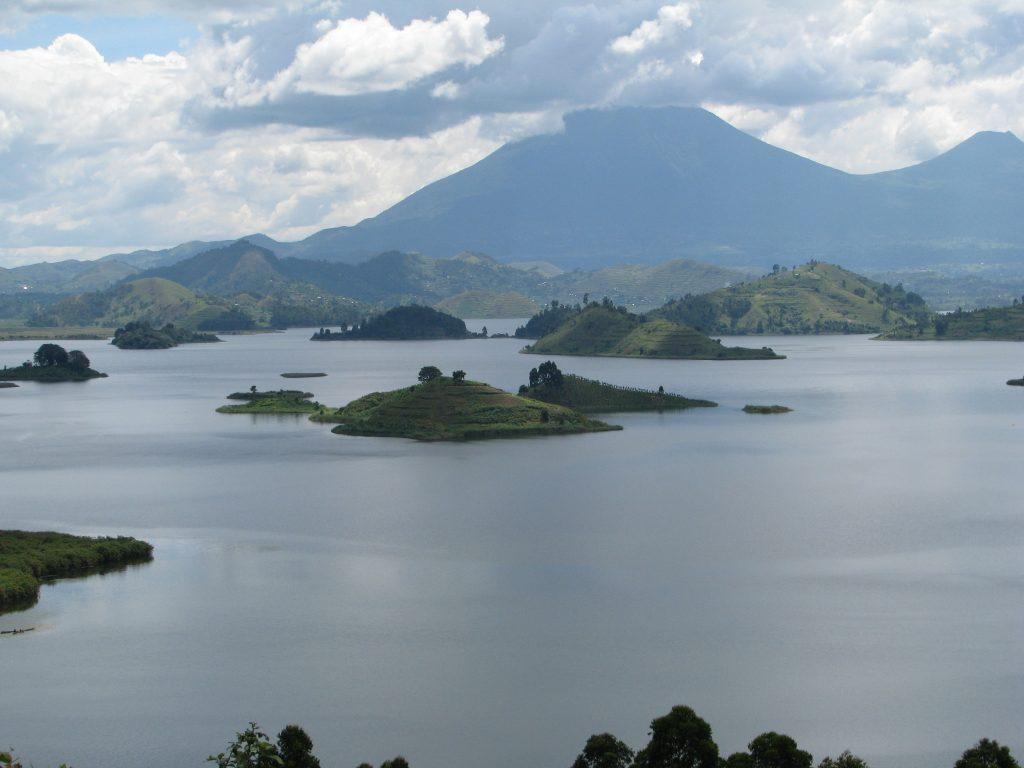 Lake Mutanda is a little known jewel, hidden in the mountainous landscape of southwestern Uganda, in Kisoro District. A visit to this lake can be done before or after your gorilla trekking activity. It is one of the most scenic lakes in Africa, located in a dramatic landscape of lush and verdant sprawling highlands. Its fresh clear water is dotted by at least 15 islands lush trees & shrubs, and the lake is ringed by beautiful scenery of sprawling highlands clad with green vegetation, plantations, and terraces of crops along the slopes. This amazing scenery is set against a stunning backdrop of cloudy peaks of the Virunga Mountain Volcanoes.