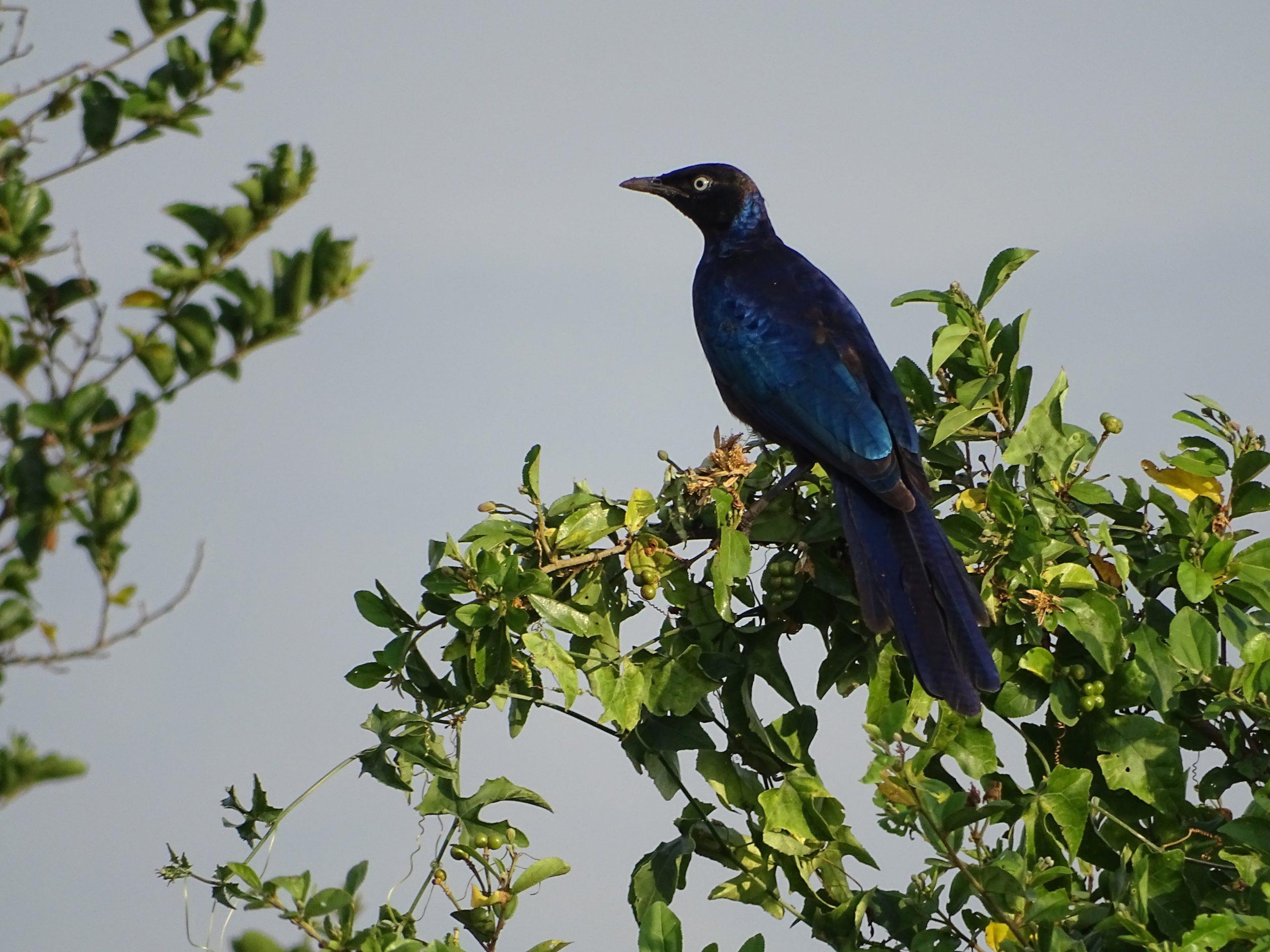 Birding Safaris in Uganda are unique. Unlike most places around the world, Uganda has numerous habitats that range from tropical to afro-montane rain forests, savannah and swamps, arid to semi-arid areas, and of course, clear skies. This climate makes migratory and resident different types of birds a favorite all year round.
In Uganda, bird watching can be done any time of the year because of the climate and the variety of species living here. For the best experience, it's best to come between June to September, before the rainy season starts. Birds are usually active in the morning if the weather is good, although, on cloudy days, they can remain active longer.
Choosing your area or areas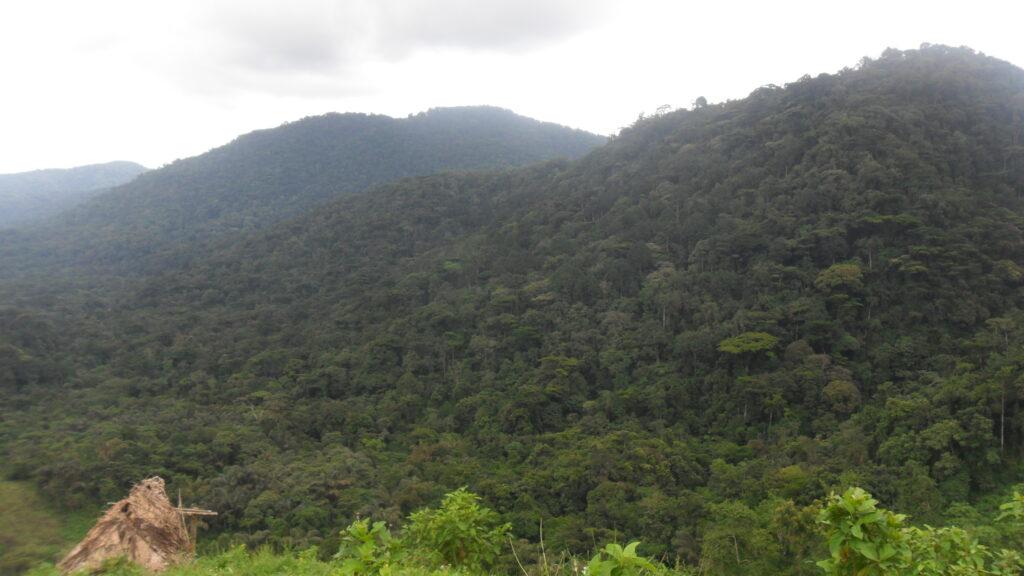 Uganda is home to over 1000 bird species making it a preferred destination for bird watching in Africa. Be prepared for long hours of walking or hiking, depending on the area you choose to see.
For example, while birding in the Rwenzori Mountains, Mgahinga Gorilla national park, Mt Elgon, and Bwindi Impenetrable national park, there is a considerable amount of hiking up and down the mountainous areas. 
Reading about the place you want to go bird watching is essential for your experience to be as memorable as it should be. Some of the major sites for birding in Uganda include Bwindi Impenetrable National Park, Kidepo Valley National Park, Murchison Falls National Park (with over 450 species), Queen Elizabeth National Park, Lake Mburo National Park, Mgahinga Gorilla National Park, Semuliki National Park, Mt Elgon National Park, Rwenzori Mountains National Park, and Kibale National Park. 
More birding sites, including other kinds of habitats, are; the Maramagambo forest, Mabira forest, Budongo forest, Kalinzu forest, Echuya forest, PianUpe game reserve, Katonga game reserve, Mabamba Swamp, Nyamuriro swamp, and several agricultural lands. You can check the locations to see what the areas have to offer and which one you would like to visit.
What you can see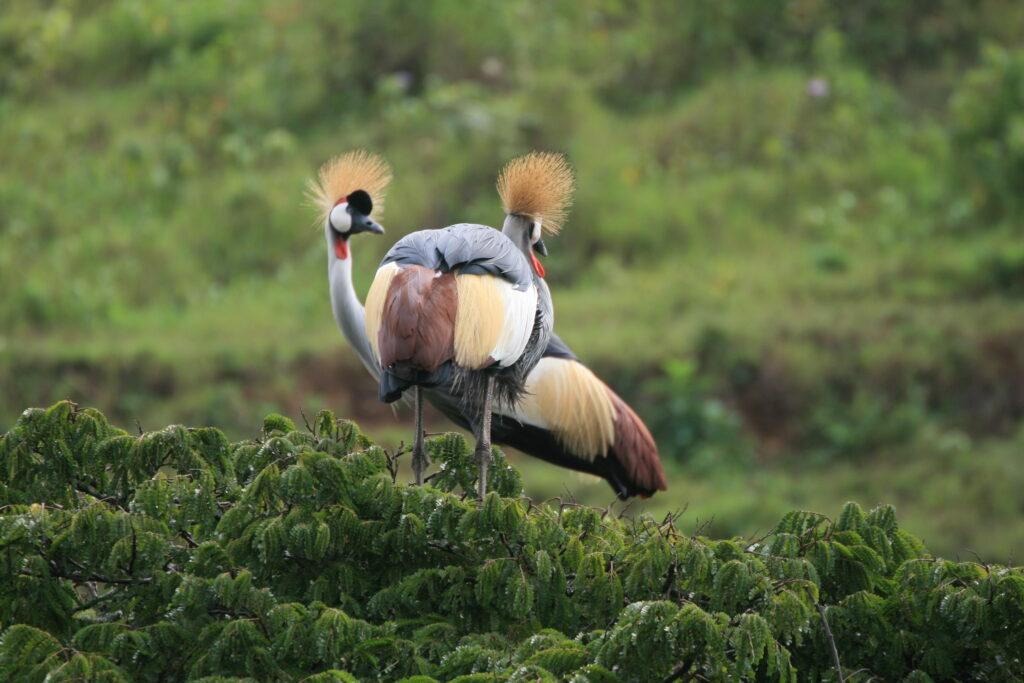 Uganda makes up 10% of all bird species in the world. It is also home to 24 of the Albertine rift endemics with the rest found in Congo, Rwanda, and Burundi.
You can check Ganyanasafaris for where and what you can expect to see but from the large list of birds, some of the most known or the rarest are: shoebill, green-breasted pitta, bar-tailed trogon, African green broadbill, great blue turaco, Nubian woodpecker, Doherty's bushshrike, Shelley's crimsonwing (Albertine Rift), Papyrus canaries, standard-winged nightjar, black-breasted barbet, short-tailed warbler; the list can go on and on.
If you are passionate about bird watching and it is on your bucket list, do check the accommodations around the areas where you want to see the birds, according to their habitat. If you want it to be just a new experience to remember, you can choose the more attractive locations for tourists, such as the national parks.
What to bring on a birding trip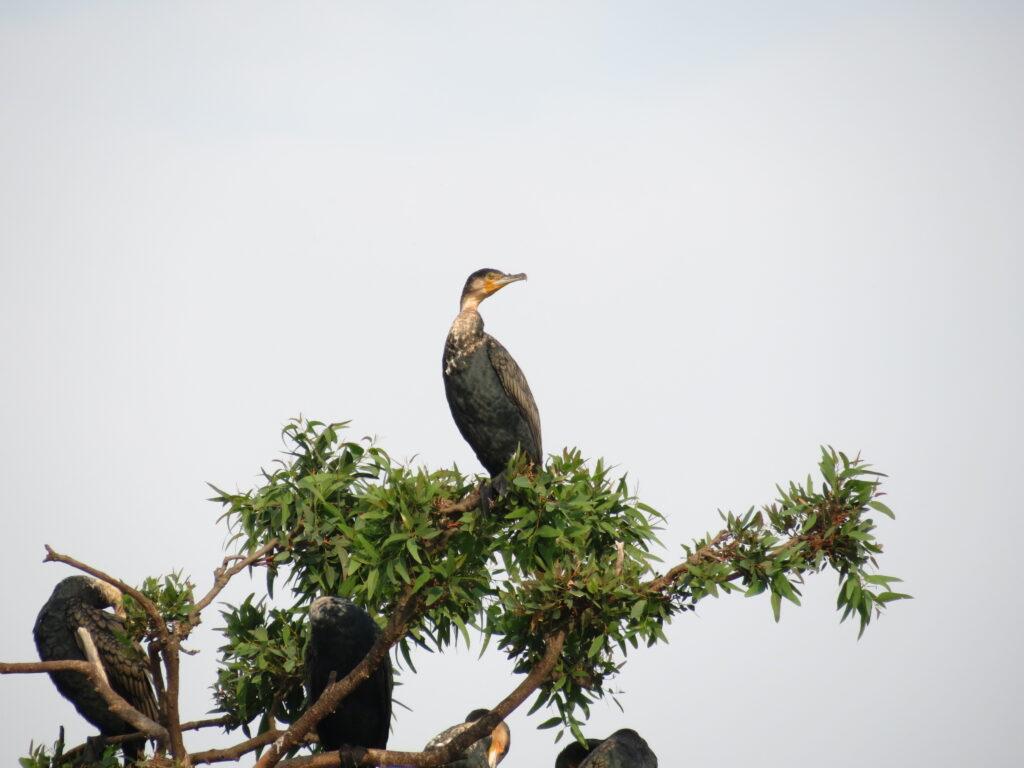 Choosing Uganda as your destination for bird watching is a big step and will be an amazing journey. From experience and tourists, these places are rural areas, mostly walking or hopping on small boats and canoes, so it is not easy to get all the supplies you need or want at any time.
The best decision is to always come prepared. This list is basic but much needed to have, no matter how many days you choose to stay. Don't forget water bottles, snacks, and your camera. Here are a few more things you should consider for your best comfort.
Field Guidebooks
A field guidebook is a useful item to pack because it will help to keep the information received while birding, depending on the number of days you desire to spend birding. A guidebook can be found in the local bookstores in Uganda with the help of the tour operator who you booked your birding tour with. Besides that, you can decide to download the guidebook to avoid too much baggage.
Right clothes
The proper dressing for birding safaris includes light-weight long-sleeve shirts and waterproof jackets and pants of neutral colors. These clothes are the best option for our climate. Pack your essentials based on the weather or season and the birding destination.
Waterproof shoes and backpack
Even if it is not raining, you have to walk through forests, swamps, cross waters, and different habitats that require you to have waterproof shoes. A good backpack is essential to carry everything you take with you, most importantly, your camera, which needs to stay dry.
First-aid kit
You can choose how many days and where you want to go bird watching. Usually, you need at least a few days and you are not in an urban area where everything is at hand. A first-aid kit and medication are good to have with you, just in case you need something.
Binoculars and spotting scope
During your birding safari in Uganda, you might find many tiny species to view when in flight and the best way to see them is by use of binoculars. Besides, when birds are up in the tree or hiding, you need some help to see them.
Whether you chose the national parks, forests, mountains, rainy weather or tropical, our advice is to do the research and be ready for an unforgettable birding Safaris in Uganda, the Pearl of Africa!